The Apollo's Angels Big Reunion celebrates our 7th year in rescue and the rehoming of almost 700 dogs and takes place at Apollo's Park in Leicestershire on Saturday, 16th May. (Full address: Apollo's Park, Lubcloud Farm, Charley Road, Leicestershire LE12 9YA).
The aim of the event is to pull together as many Apollo's Angels supporters, volunteers, adopters, adopted dogs – and anyone else who would like to join us – together in one place and to have as much fun as physically possible (whilst hopefully, raising funds in aid of the future dogs that we take into our care.)
Some of our key-rescuers from Cyprus who we work closely with will be flying over to reunite with the dogs that they previously saved and rehabilitated, and to meet the owners who were able to help make all the difference for these dogs.
Over the course of the weekend, there will be rustic camping available on-site (reservations required), and there are also numerous dog-friendly hotels and B&B's available in the area. Apollo's Park Secure Exercise Field (to include the use of a fun agility course) is just a two-minute stroll from the event, and will be available for secure dog walking/free running for all friendly and sociable dogs (and their owners) between the hours of 10am and 5pm. It will also be available for campers and people staying locally on Friday, May 15: From 2pm until dusk; Saturday, May 16: From 8.30am to dusk; and on Sunday, May 17: From 8.30am until Midday.
During the event itself, there will be numerous attractions to keep the whole family entertained, to include: a Fun Dog Show (starts at 11am):
Fun Agility (In addition to the free fun agility course that will be available at Apollo's Field during the event, we are also proud to welcome K9 Education Dog Training, delivered by Shane Hartshorn). K9 Parkour – also known as 'urban agility' – is a great sport to boost confidence, build strength and also strengthen your relationship with your dog. Parkour is a challenging but fun activity for you and your dog and includes jumping, climbing and balancing: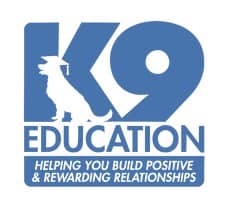 There will also be a Dog Chill-Out Area, Dog Trainer, Canine Massages, Nail Clipping (dogs only, unfortunately), plus a wide variety of stalls to include: Food Trucks (serving Bacon/Sausage/Eggs, Beef & Chicken Burgers, Jumbo Hot Dogs, Pulled Pork, Jacket Potatoes and Fries (plus various Vegetarian and Vegan Burgers and Gluten Free Options):
Ice Cream Van:
Hog Roast, Cake Stall, Doggy Yoghurt (and Ice Cream and Homemade Treats), and lots of Indian street food with a great selection of Vegan and Vegetarian options.
The local vineyard 'Rothley Wine Estate' will be offering wine tasting sessions, with wine available to purchase including their 'Gundog wine,' which features Mabel the English Pointer on the label.
The 'Boozy Mare' – a fully licensed, quirky and luxury mobile bar (using a lovingly restored vintage Rice horse trailer) will be there:

And… we will also have our own Gin based cocktail "The Apollo's Angel" (secret recipe) on offer, along with a fine selection of alternative gins (all served with Fever-Tree tonic), plus a selection of draft ales, beer, lager, wine and prosecco. There will of course, also be plenty of soft drinks available to include milkshakes, tea, coffee, hot chocolate and bottled water honesty stations.
Many of our rescue dogs now also work as Therapy Dogs in the UK… Pets as Therapy Dogs Nationwide will also be at this event, so why not come along with your four-legged friend, have a chat and see if we have more stars in the making?
Entry is just £5 per car, which includes a mega raffle ticket (lots of fabulous prizes to be announced in due course).
We would also love to hear from anyone who might have an hour or so spare to help – either before the event or on the day. If you think that might be you, or require more information, please contact us on Facebook: @rehomingcypruspointers, or via email at: pleasehelpapollo@gmail.com.
Lastly, for those of you who aren't aware, this weekend also sees Lena Ashton (our biggest Angel [excluding Apollo himself] – without whom none of this or what we have achieved to date would be possible) celebrate a milestone birthday (that's right, she will be 21 again! 🤪) . Lena doesn't want gifts or any fuss on a personal level – but she would like to celebrate in the only way that she knows how – amongst dogs and people who love dogs. Please help us to help her make that possible!
Apollo's passing in December came as a huge shock to us all – particularly Lena – and it is now more important than ever that we make this event a huge success. Apollo  brought so many of us together and helped us to achieve so much – it is now time to honour that memory and hopefully give something back! ❤️